Fresh Fruit and Vegetable Importers in Canada
The Canadian Star Line Shipping is one of the leading fresh fruit importers in Canada and also a suppliers & exporter from Canada to rest of the world. Apart from our mainstream  business, we do wholesale and retail sale of fruits and vegetables.
Over three decades, the quality assured assortment of vegetables & fruits that we offer has helped us to establish a large customer base in different areas in Canada, especially around Ontario.
We offer Fresh Vegetables and Fresh Fruits like Pomegranate, Grapes, Mangoes, Coconut, Tomatoes, Onions, Green Chilies, Lemons and organic fresh vegetables. And we are happy to facilitate the delivery of uncommon food items that are hard to find.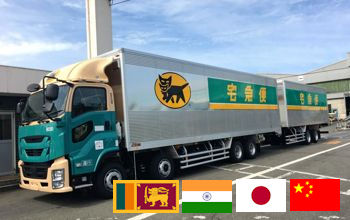 Logistics Ground in Asia Pacific
Operating in all major countries and borders
Extensive services including: linehaul, Pick Up and Delivery (PUD), home delivery, milkrun, cross-border, courier and rail
Singapore to Shanghai cross-border service
China to Europe railway service: Innovative service balancing speed and cost; faster than Oceanfreight, cheaper than Airfreight
Linehaul China: 700 trucks a day, 6.25 million pallets moved yearly
Transportation across Europe
Multi-sector and multi-mode capabilities
Working with Pan-European players and niche specialists
Central control and network monitoring through the Control Tower
50,000 tons managed a year
4,000 shipments a year
20 transport partners
Groupage/LTL/FTL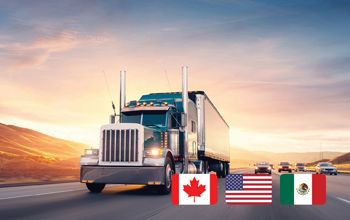 Logistics Ground in North America
Supports U.S. Domestic network through LTL/FTL services
Over 250 scheduled linehaul segments per year
Seven hubs and 20 stations
75 thousand miles a month
100 loads a month
To learn more about our ground transportation operations in North America and how we can support your business, please contact us
Our Canadian Community
Canadian Star Line Shipping is redefining the way premium fresh imported vegetables and fruits are being distributed in Canada. Our dedication to supplying top-of-the-line freshֲ products as well as our long line of strong partnerships and customers, have helped us guarantee a reliable service of the finest organic products which we are proud to present
Source of Our Fresh Produce – Sri Lanka
As a country blessed with a tropical climate and a geography that suit a variety of agricultural crops, Sri Lanka has been supplying a range of tropical fruit, nut, and vegetables to the world.
On top of Sri Lanka's climatic advantage, the fertile soils and the conventional wisdom handed down from generation to generation, the established agricultural facilities, irrigation systems, and distributed rainfall patterns are quite conducive to the cultivation of such crops.
Produced by autonomous clusters of farmers, around eighty different varieties of fruit and vegetables are grown in Sri Lanka's varied agro-climatic areas. They collectively produce more than 900,000 metric tons of fruit and vegetable annually and export both fresh and processed varieties to many destinations in the world. Improved techniques on crop cultivation especially under poly-tunnels, optimum input applications, pest and disease control, post-harvest management, quality packaging, and improved transportation methods are practiced to ensure the best quality. The government also encourages the private sector engagement in commercial cultivation for further expansion.
Safe & Secure
You benefit from our experience in delivering effective solutions to the complex global supply chains of some of the world's biggest corporations.
Fast Delivery
You benefit from every innovation, whether it involves a simple extension to our Air and Ocean Freight products, whether it means a development in warehousing.
24/7 Support
All of which explains why you'll find the team of outstanding support at TransCargo ready to apply their passion for solutions in support of your business.