Cruise and cargo ship handling
For most of our customers, this service provides the support and equipment to move some of the world's most commonly traded commodities such as paper, white-goods and scrap metals; however we understand that not all cargoes are quite this straightforward.
During our 30+ years of experience, we've learned how to safely handle, stow and transport more complex cargoes, in turn allowing us to extend our dry cargo services to customers looking to ship food-grade, hazardous and rare/precious cargoes.
Get in touch for more information and bookings
Whether we are transporting a rare or precious item or scrap metal, we treat all cargo with the utmost care and attention because we understand that whatever the cargo is, it matters to you.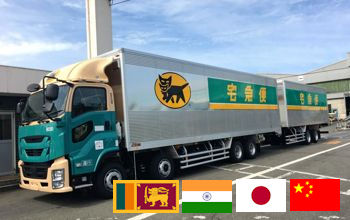 Logistics Ground in Asia Pacific
 Operating in all major countries and borders
Extensive services including: linehaul, Pick Up and Delivery (PUD), home delivery, milkrun, cross-border, courier and rail
Singapore to Shanghai cross-border service
China to Europe railway service: Innovative service balancing speed and cost; faster than Oceanfreight, cheaper than Airfreight
Linehaul China: 700 trucks a day, 6.25 million pallets moved yearly
Transportation across Europe
Multi-sector and multi-mode capabilities
Working with Pan-European players and niche specialists
Central control and network monitoring through the Control Tower
50,000 tons managed a year
4,000 shipments a year
20 transport partners
Groupage/LTL/FTL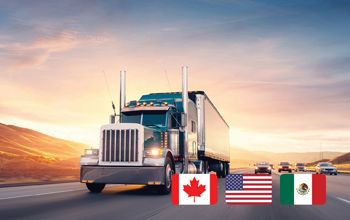 Logistics Ground in North America
Supports U.S. Domestic network through LTL/FTL services
Over 250 scheduled linehaul segments per year
Seven hubs and 20 stations
75 thousand miles a month
100 loads a month
To learn more about our ground transportation operations in North America and how we can support your business, please contact us
Hazardous cargo
When we transport your hazardous cargo, we take the whole supply chain into consideration. From offering specialist training to our drivers, to the careful planning of container stowage on our vessels, we've established our operations to limit the risks associated with this type of cargo. Visit our hazardous cargo page in the Industries section to read more.
Food-grade cargo
We have an extensive inventory of reefer containers for food products that require refrigeration or freezing during transit. We also prepare our standard containers for other food-grade products to ensure we maintain the optimum condition of your cargo. Each container is dehumidified, offering you peace-of-mind that we can deliver your cargo in the same condition as it was received. For more detailed information visit our food and drink cargo page in the Industries section.
Rare and precious cargo
We understand that transporting rare or precious cargo can be stressful. When you work with Canadian Star Line Shipping you can be assured that your cargo is travelling in safe hands, supported by a company with over 40 years of experience.
Please note that due to its bespoke nature, this service is subject to application. For further information please contact your local Canadian Star Line Shipping agent.
Shipping cargo with Canadian Star Line Shipping
Supported by our established global fleet of over 2.5 million containers, we offer the equipment, know-how and experience to safely handle your cargo. But what really makes our dry cargo service stand out is our team of over 24,000 dedicated employees. We provide our staff with specialist training to enable them to confidently handle all enquiries regarding our dry cargo services, so you can be assured that our local teams are on-hand when you need them.
Safe & Secure
You benefit from our experience in delivering effective solutions to the complex global supply chains of some of the world's biggest corporations.
Fast Delivery
You benefit from every innovation, whether it involves a simple extension to our Air and Ocean Freight products, whether it means a development in warehousing.
24/7 Support
All of which explains why you'll find the team of outstanding support at TransCargo ready to apply their passion for solutions in support of your business.